Jansen Precision Technology
Jansen Precision Technology develops and manufactures very small and extremely exact precision mechanical parts. Our history lies in the very small, and we feel a true passion for our work. It is thanks to that passion and our extensive knowledge that you as a customer experience clear added value when developing, innovating, and having us produce these very precise mechanical parts together. As a result, you experience a sense of reassurance and confidence, enabling you to focus fully on your business and your customers. Welcome to Jansen Precision Technology.
Spearheads
Quality is a catch-all term under which you can include almost anything. With us, quality is primarily about attention. A dimensional deviation virtually equal to zero and responsible care for your products. Traceability for accountability and quality assured by certification. We are a company where everything revolves around just one thought: the best possible product for you as our customer.
Would you like to exchange thoughts about that with us? If so, feel free to contact us.
An eye surgeon, neurosurgeon, or other medical specialist often works with a precision down to the nearest half millimeter. The surgical tool is then many times smaller. Those tools should function smoothly and be pleasant to work with. In addition, that instrument must provide good guarantees of success in medical intervention.
A timepiece designer spends many hours, heart, and soul on designing the perfect clock or watch. A timepiece that runs for decades with an accuracy down to the millisecond. To achieve that, it is important that the radars, pointers, and other small parts used have a very high level of finish.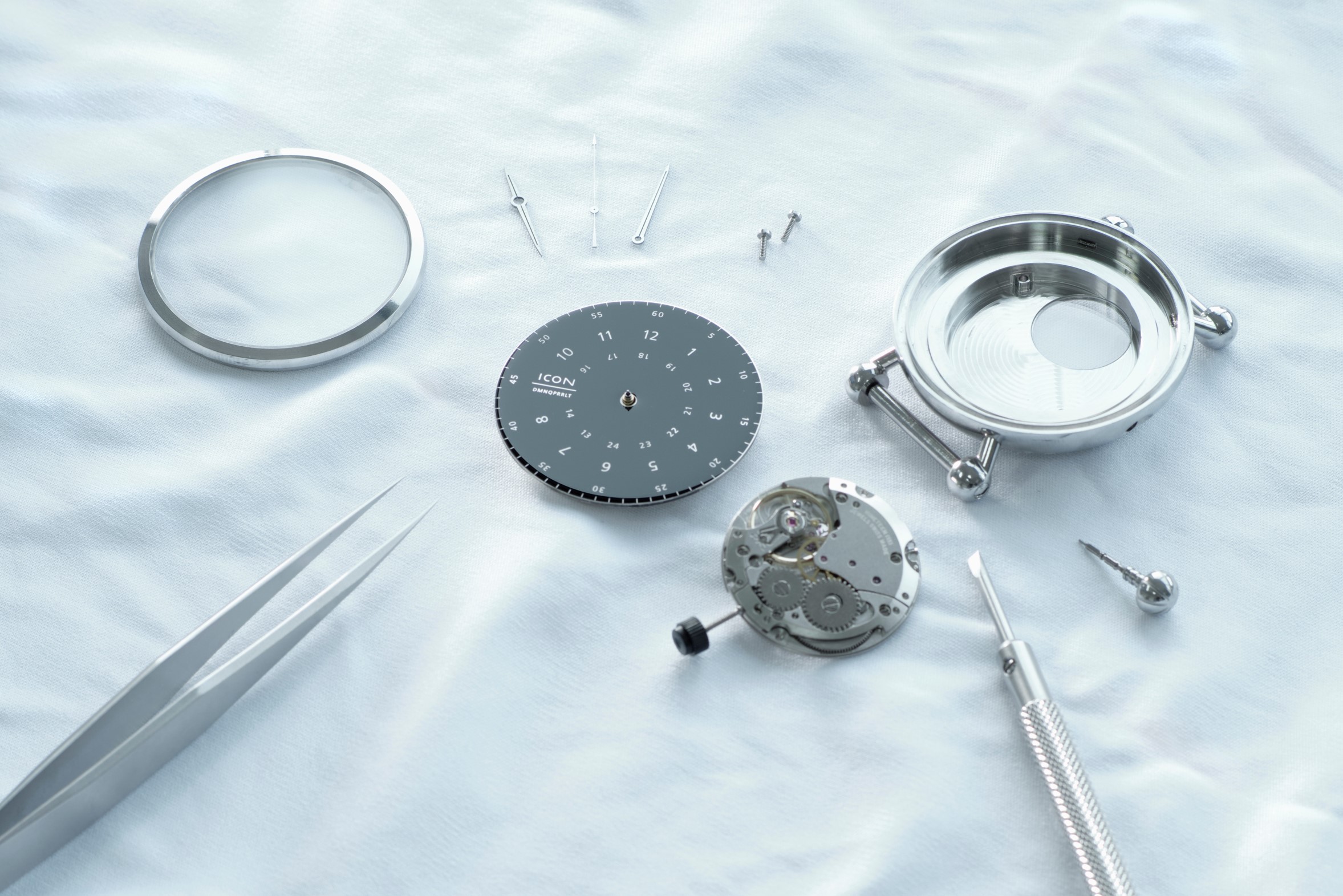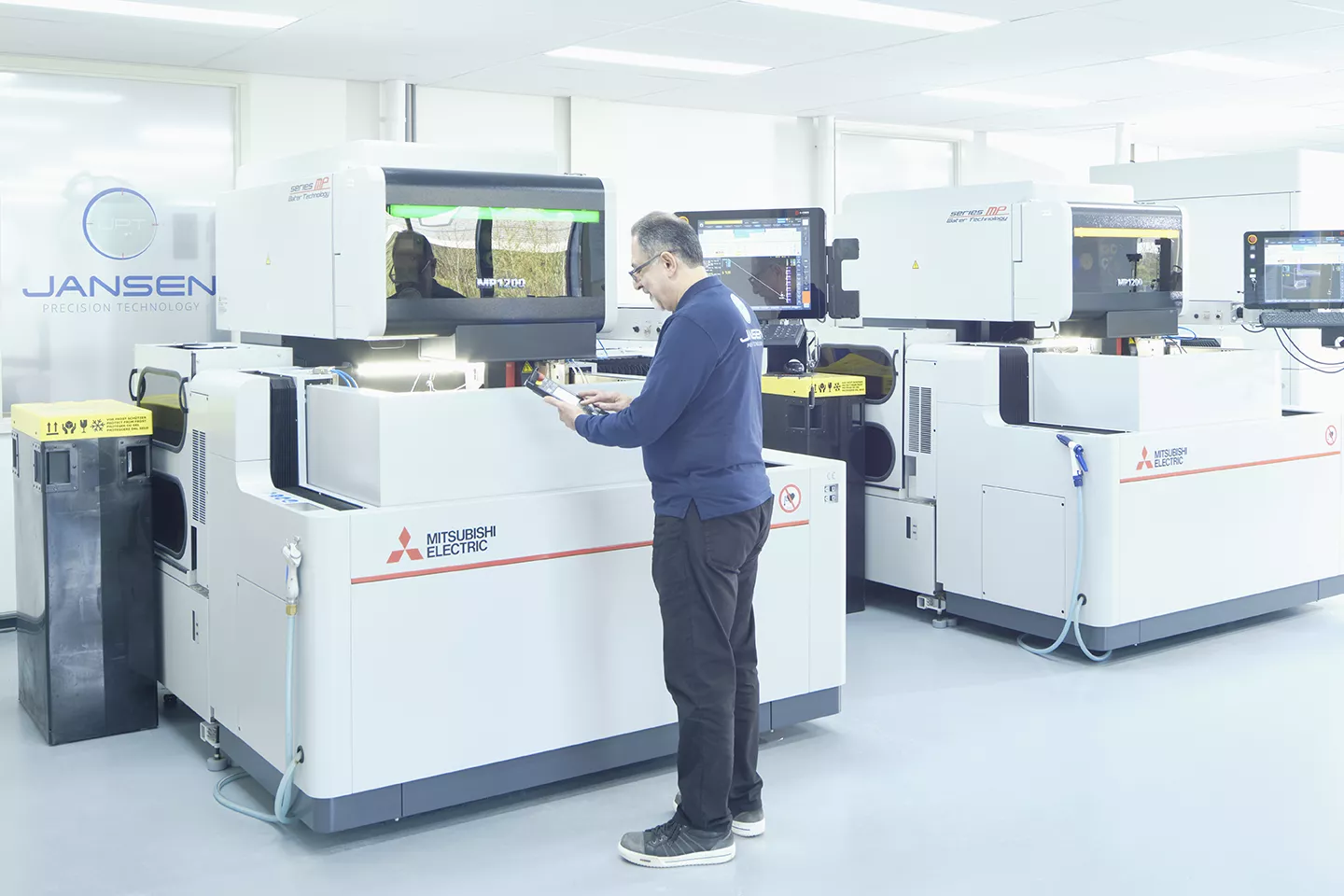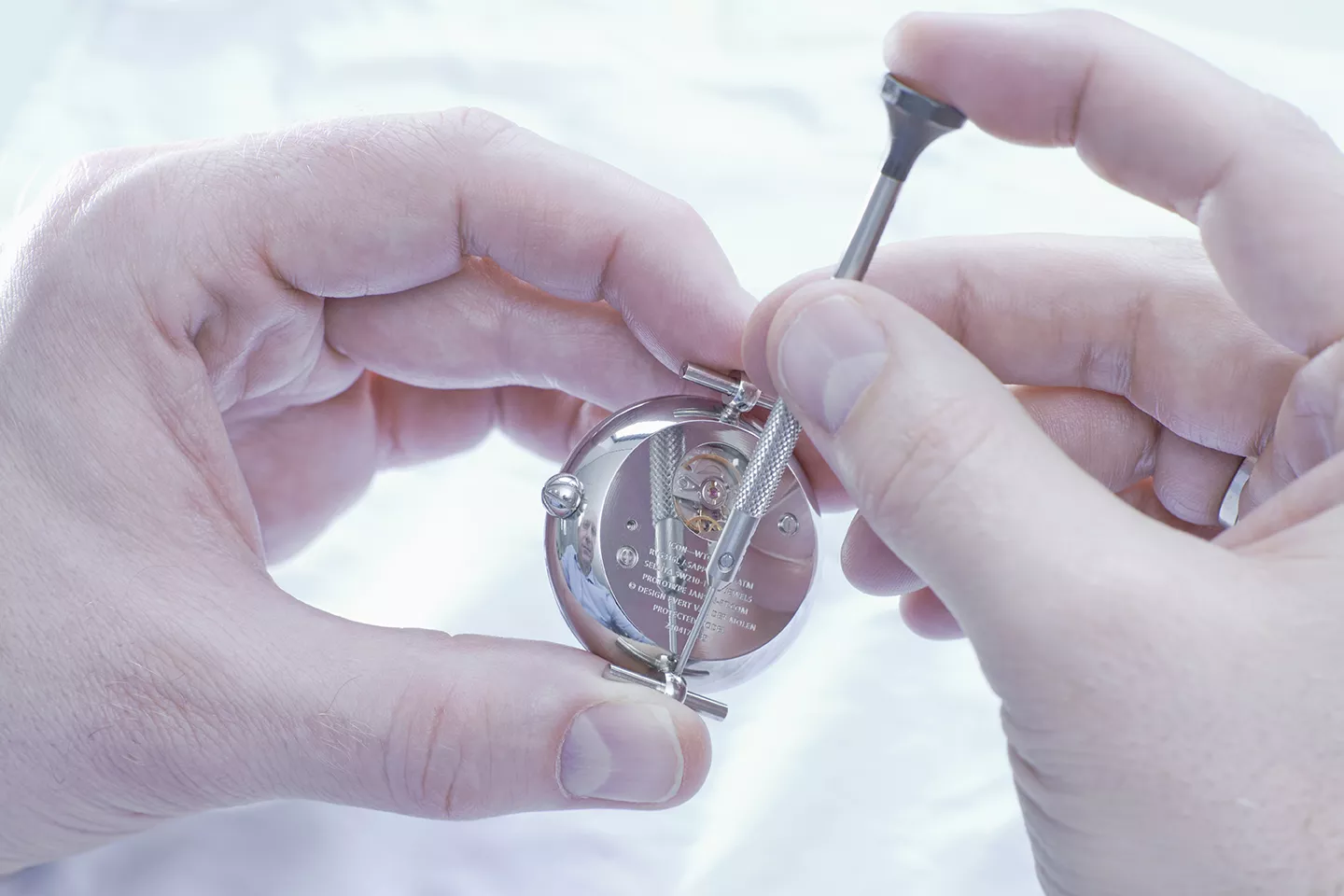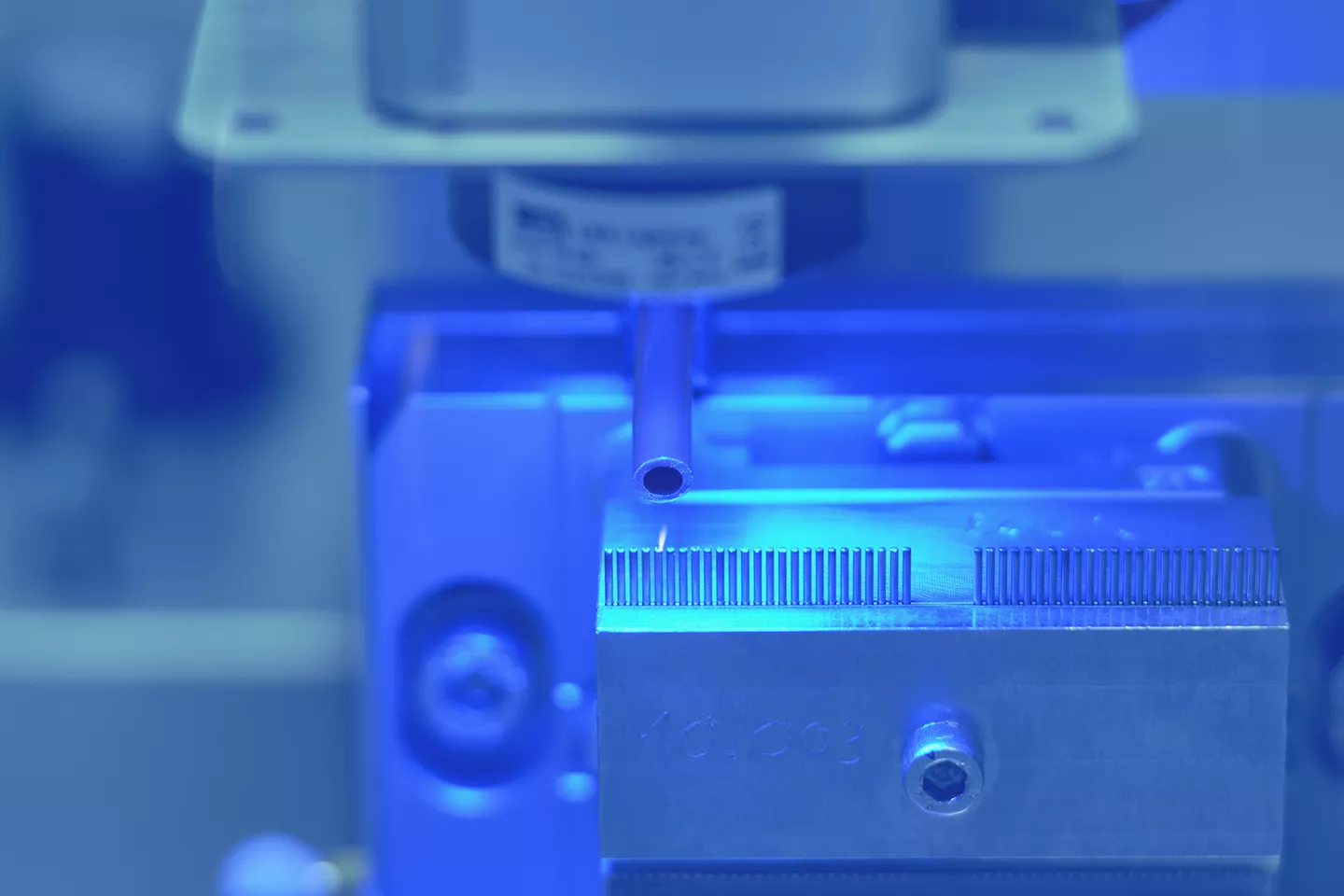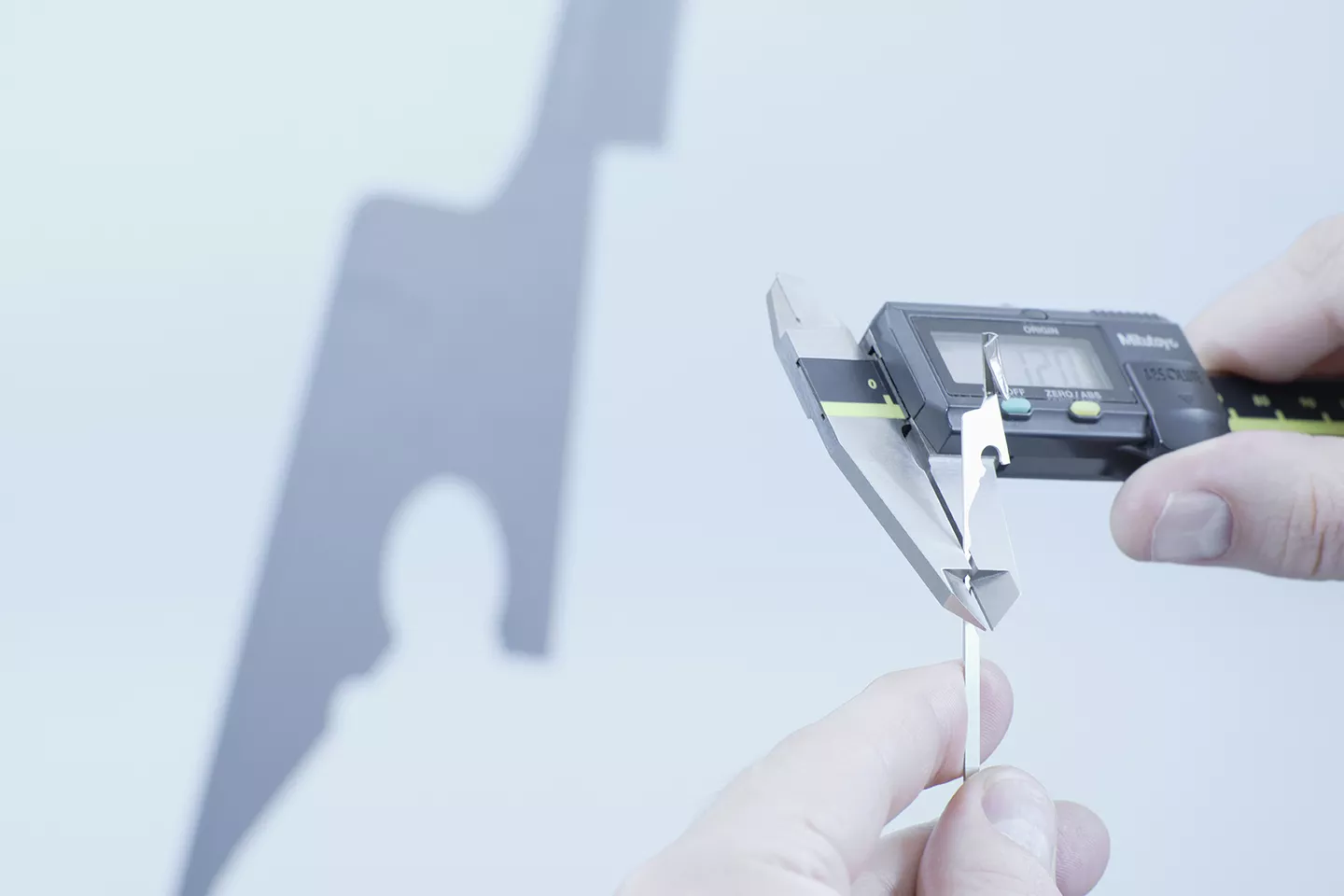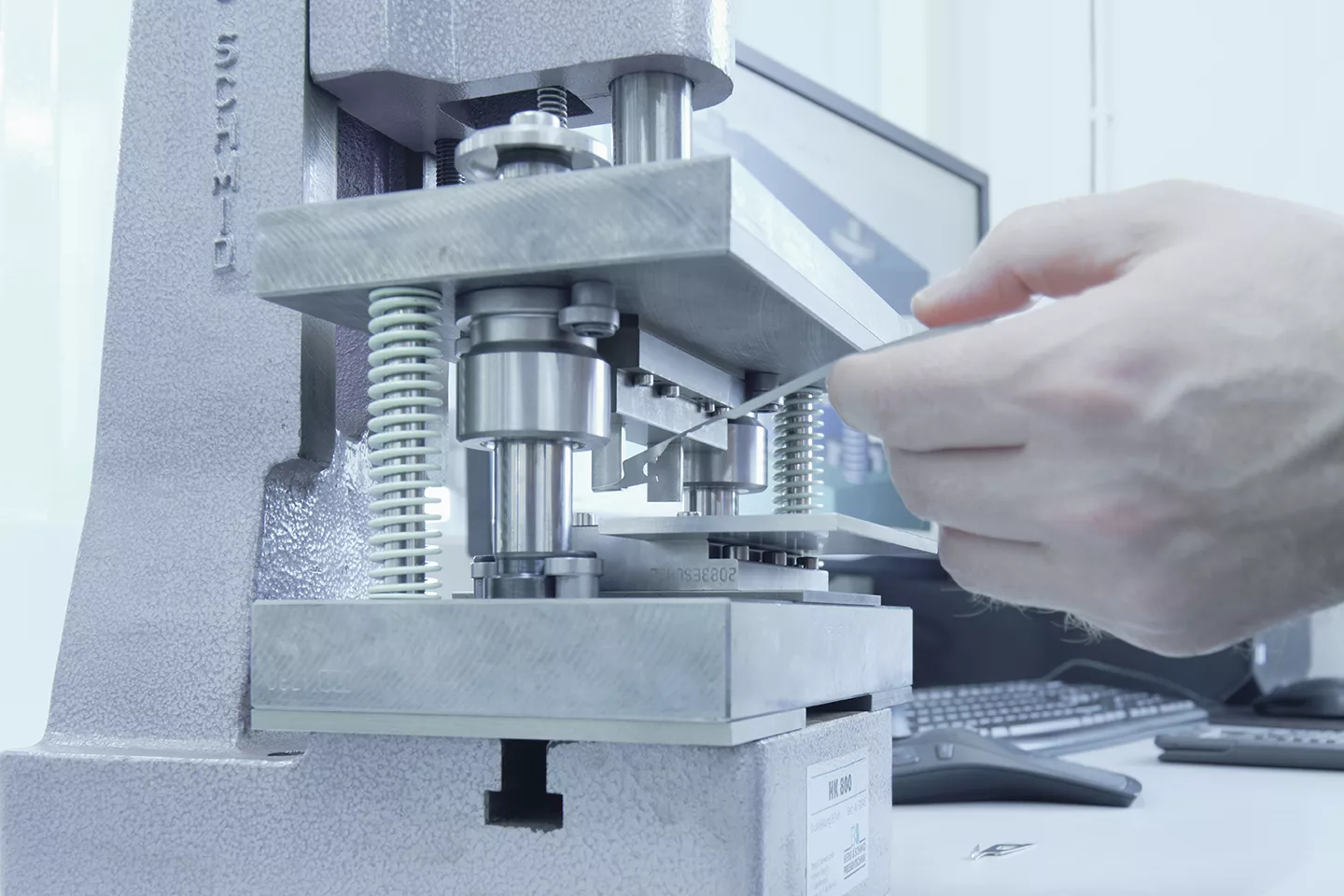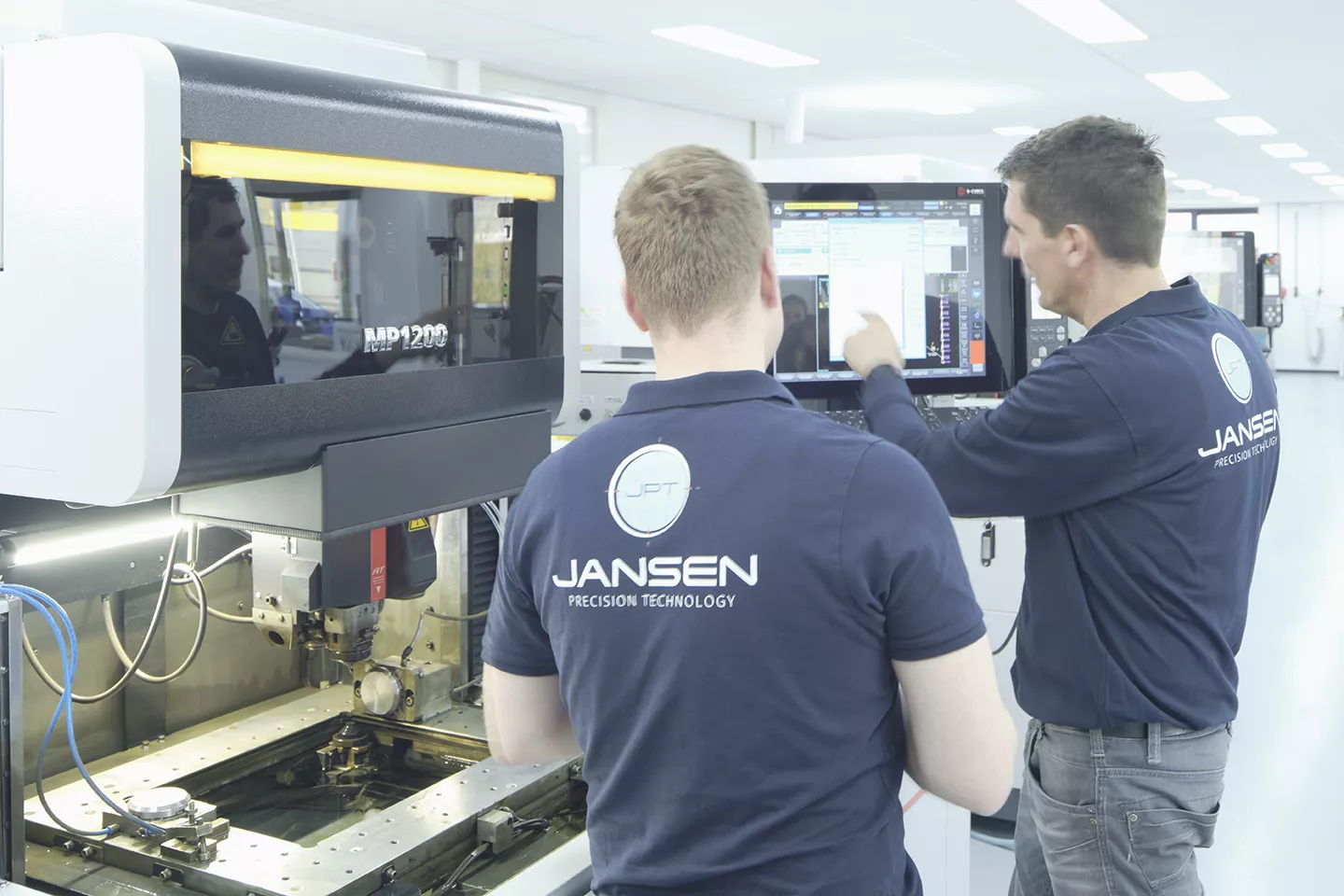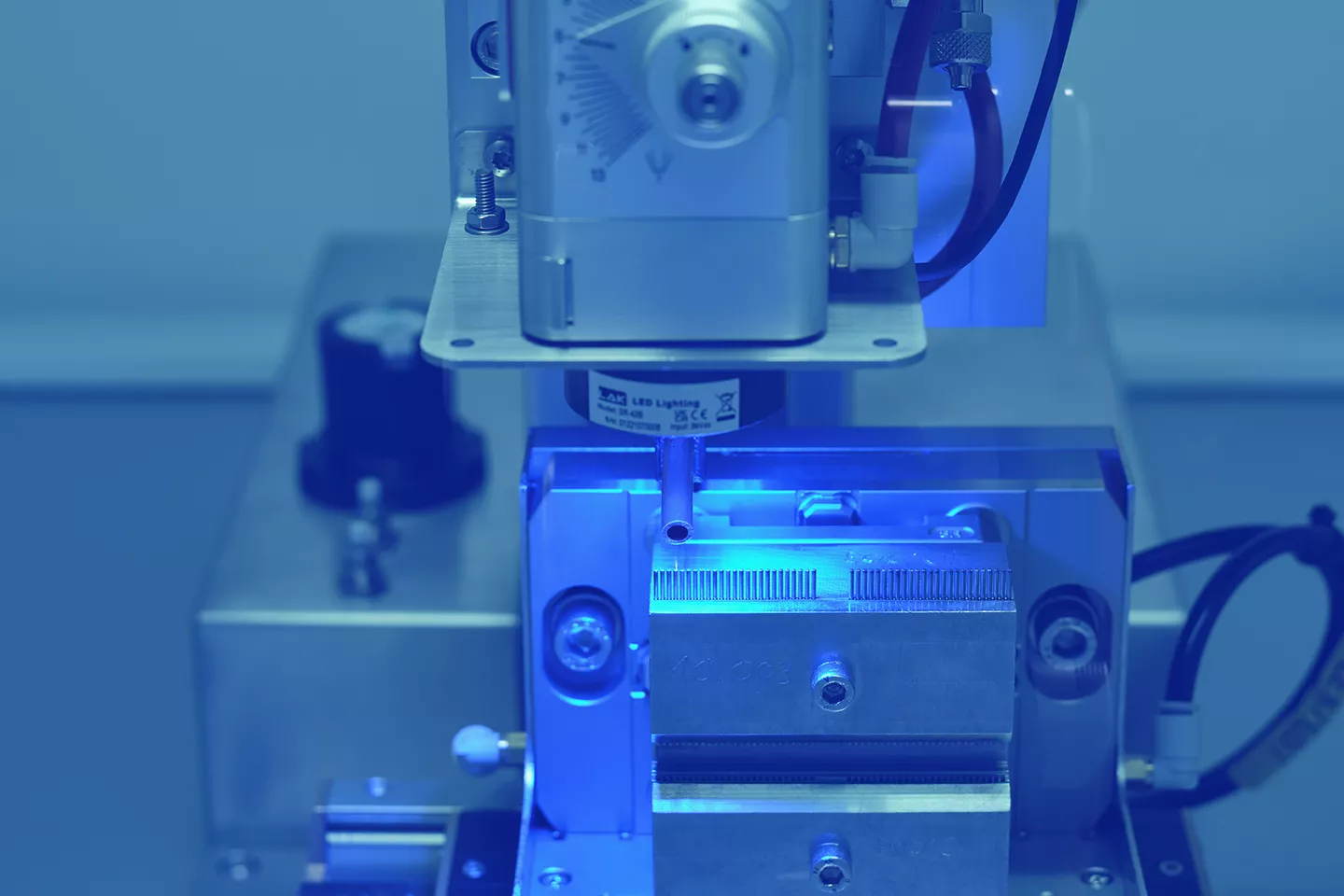 Be inspired by examples from the world of the very small and precise. Browse or search by a specific application, material, or machining technique. Didn't find what you were looking for? Or are you just so inspired that you want to see more? If so, please contact us.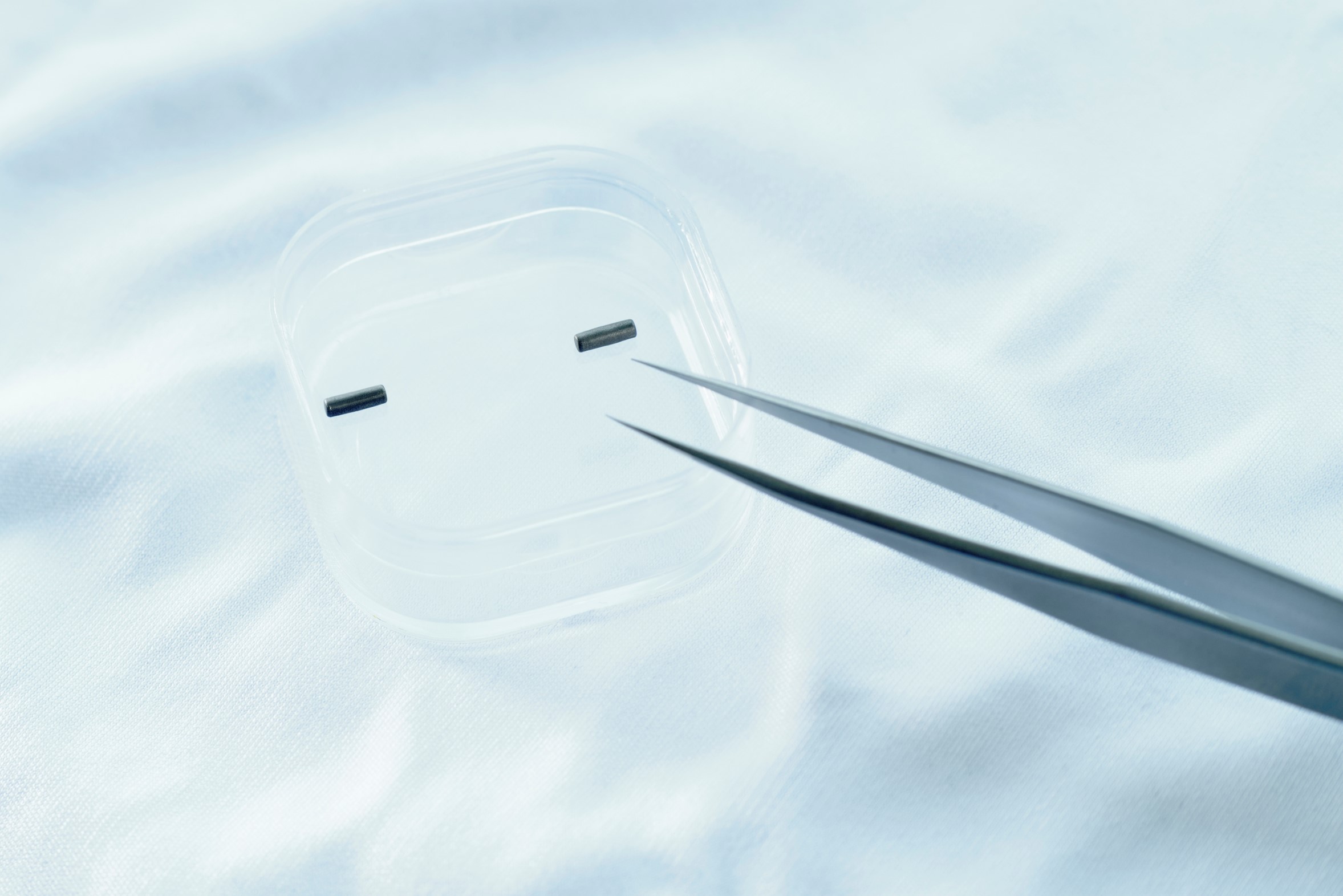 Localization Marker
Localization Marker (implant) consisting multiple parts compiled in a titanium housing. The housing is hermetically sealed by means of laser welding.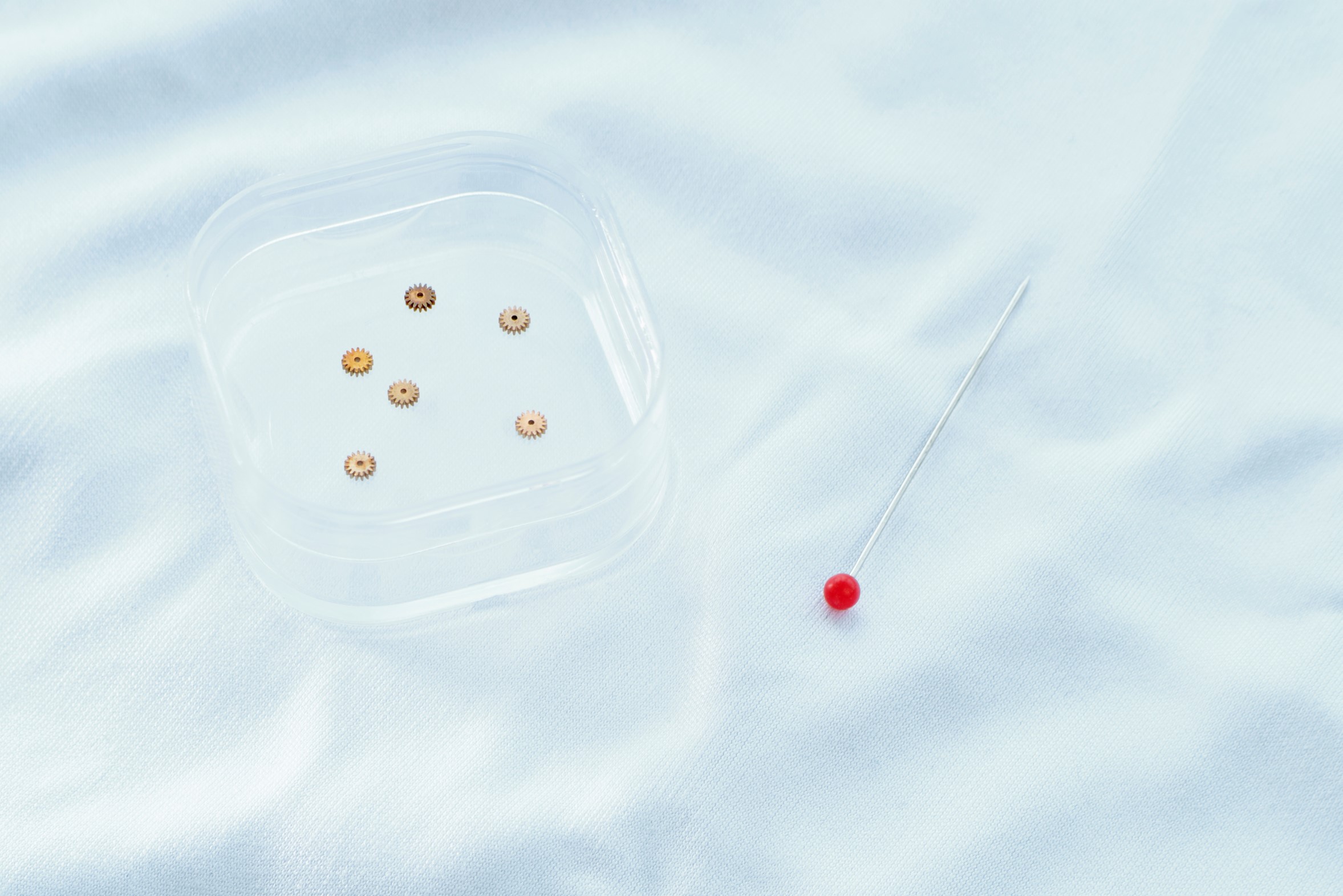 Beryllilum Copper Gear
Beryllium copper gear for propulsion of an electron microscope
After the creation of a brilliant idea, tremendous inspiration, or good design, it often turns out that very exact precision mechanical parts are needed. These parts must be developed. Fortunately, Jansen Precision Technology employs the specialists who know the huge role those small parts play. Together with your development department, we create an optimal design. We select materials and consider a seamless fit with subsequent production. Shall we take that first step together?
Production
Sustainability, cost, and delivery time are also important in small batch production. But at least as important are uniformity and the smallest possible size deviation. With every product in every series and time after time. The passionate specialists at Jansen Precision Technology make that happen. Our conditioned production site and production under strict ISO certification guarantee the highest possible quality with the smallest dimensional deviation in the market. Want to see for yourself how that works? If so, schedule an appointment to visit our location.
Prototype
To measure is to know and seeing is believing. In other words, with a prototype of the design, we verify that the theory will work in practice. When prototyping for precision mechanical parts, we go beyond construction alone. When necessary, we even design and build our own tools to develop and create the prototype. It goes without saying that we will work with you at the same time to investigate whether the design can be mass produced effectively and at an acceptable cost. Want to know how that works? Let's get acquainted.